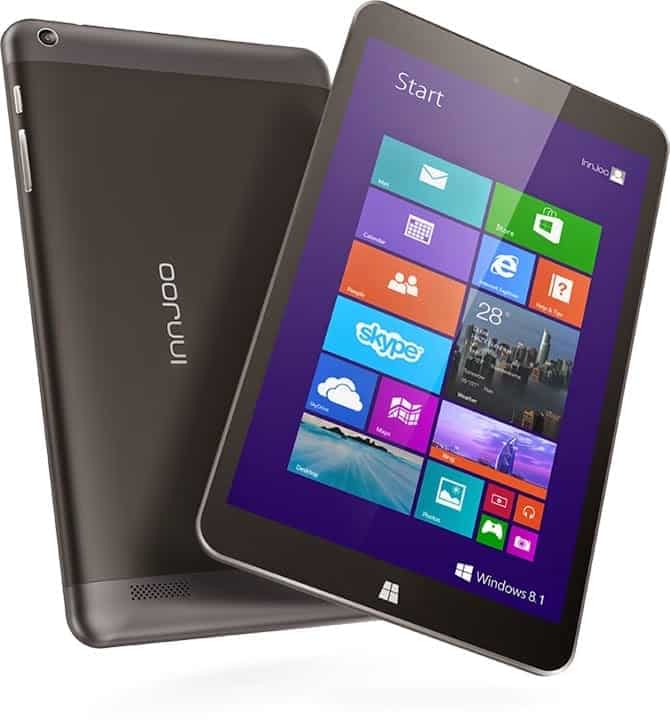 Innjoo Leap 2 is a followup of the first generation Innjoo Leap. The tablet adds 3G connectivity which offers more versatility to a tablet considered to be one of the best value tablets in Nigeria. The Innjoo Leap was good as it is, but lack of 3G support was an issue for some users.
Display & Design
Innjoo Leap 2 comes with a simple design with rounded corners. The sides are curved rather than flat, which I think makes the tablet easier to handle as well as adds to the tablet's aesthetics.
On the front of the Innjoo Leap 2 is the 8-inch display. The start button is located below the display, while the 2 megapixel camera is located above the display.
The first generation Leap was Wi-Fi only, but in the second iteration, Innjoo is adding 3G support, so the Leap2 features a SIM slot. You have to take out the upper back cover to access it. You will also access the microSD slot which will enable you add an additional 32GB of storage to the miserly 16GB built-in storage.
Innjoo Leap 2 features an 8-inch IPS display with 1280 x 800 pixels resolution. The display is okay and offers landscape and portrait orientation with great viewing angles.
Innjoo Leap 2 features a 5 megapixels rear camera and a 2 megapixels front facing camera. Both cameras are bare bone, so you should not expect much from them. However, photos you take with the cameras will be good enough to share with your friends on social media.
The rear camera on Innjoo Leap 2 lacks autofocus and flash, but records full HD (1080p) video. The front facing camera offers 720p HD video which seems to be the standard for webcams in entry level and mid range laptops.
Overall, the Innjoo Leap 2 is a good tablet. The major issue is the 16GB storage, which will require lots of discipline to manage. Once you load Office 365 and a few other apps, you will have very little space left. Of course, you can add more storage using microSD (up to 32GB) for files, music, and videos, but Windows apps are limited to the about 9.5GB of user accessible internal storage, though desktop programs can run from the SD card, which can give you some breathing space.